Integrated Sports Systems (ISS) Inc. provides customized tools to enhance your sport management capabilities.
Specializing in superior, innovative products and services for clubs and governing bodies of judge based sports.

Our commitment:
Innovative solutions to meet the specific needs of each and every customer.
Technical excellence resulting in flawless execution.
Collaborative customer engagement leading to better quality with time and cost savings.
Quality, on-time delivery with total customer satisfaction.

UPCOMING EVENTS
2013 T & T Canadian Championships, Ottawa, ON May 22 - 25 click here
2013 Diving Senior Nationals Quebec, QC May 23 - 26 click here
2013 Synchro Espoir Ottawa, ON May 29 - June 2 click here
SOFTWARE AND COACHING TOOLS DOWNLOAD
FINA Coaches DD Analyzer 2008-2012 click here 2MB
Dive Calculator : Enter your list, expected scores, see the total click here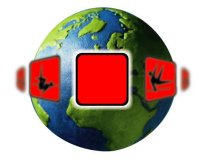 ISS MMS Competition Management Software
Evaluation and licensed software
Diving
version 4.0.8 March 2013
Synchronised Swimming
version 3.5.1 April 2013
Tumbling & Trampoline
version 4.0.0 May 2013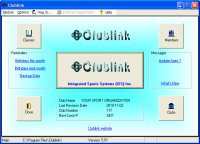 Clublink Membership Management Software
Evaluation and licensed software
Version 6.12 released March 2013
Windows 7 & VISTA ready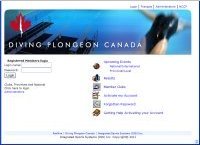 E-Sport On-Line Registration
Clients
Diving Plongeon Canada
Synchro Canada
Ontario Ringette Association
Maybe you......
Information
National and Provincial Sport Organizations
Integrate our desktop software with on-line registration
Allow clubs to see/manage their membership on-line
Seemlessly synchronize membership with your desktop and the Internet
See our on-line solutions